What are your kids like? Energetic? Inquisitive? Do they like nature? Are they open to new things? You might be surprised how the wide range of activities on Mount Desert Island can appeal to all kinds of kids—even in the same family!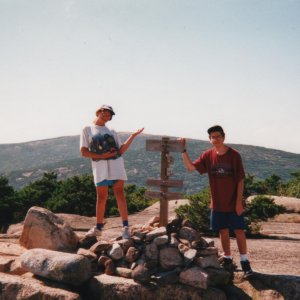 If you've chosen to visit Mount Desert Island for your vacation, then you probably know that Acadia National Park is a national treasure. You'll want to drive to the top of Cadillac Mountain and take the kids to see the Bass Harbor Headlight, getting them to pose on the rocks with this iconic lighthouse in the background. You'll meet plenty of families hiking Acadia's trails, which range from flat paths (Ship's Harbor, Wonderland, Jordan Pond) to more challenging climbs. A favorite of kids is the moderate hike up South Bubble to pose (again) beside the 10-foot high Bubble Rock, which is suspended over a perpendicular cliff. After a discussion about how glaciers work, active kids will probably want to take you on a bike ride along Acadia's car-free carriage roads. Or you can opt for a horse-drawn carriage ride from Wildwood Stables in the park.
Boating is a favorite pastime on Mount Desert Island. You can rent kayaks, sailboats, and motorboats, with lessons and tours also available. Boat cruises can be very exciting for kids, especially if it's a trip to learn what a lobsterman does or to watch a diver go into the deep to bring back critters you get to touch. Boat trips are among the many excellent ranger-led programs offered by the National Park Service, which range from tide pooling to star gazing.
Mount Desert Island museums might deepen your child's interest in a subject or introduce something new. The Seal Cove Auto Museum has a wide variety of antique autos, from an 1899 DeDion Bouton to a 1924 Mercer. The Maine Granite Industry Historical Society has hundreds of the tools used by the quarrymen, blacksmiths, and stone carvers in the granite quarrying business, which began in Maine as early in 1830. The Abbe Museum in Bar Harbor has changing exhibits focused on the Wabenaki Native American tribes and their contributions.
Regardless of the unique elements a vacation to Mount Desert Island offers your family, kids will be kids. So, you'll be happy to find toy stores, a miniature golf course, a zoo and water park in nearby Trenton, pizza parlors, swimming in Echo Lake, playgrounds, indoor basketball courts in case it rains, and some of the world's best ice cream.
What more could a kid—or parents—hope for?
Additional Resources
Seal Cove Auto Museum
207-244-9242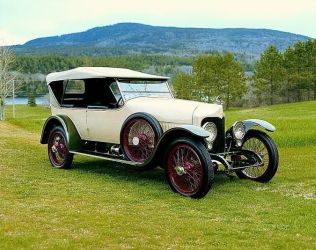 Families will enjoy games and an interactive exhibit space for a truly unique experience. Demonstrations and rides are offered throughout the season, check the calendar for a complete schedule.