Perhaps inspired by the surrounding natural beauty and influenced by the mission of the National Park Service, many residents and visitors to MDI have a strong interest in maintaining a healthy local environment.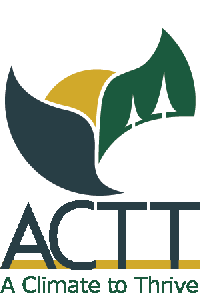 For the past several years, a guiding force has been the grass roots organization A Climate to Thrive (ACTT) whose mission is to make MDI a model of citizen engagement towards environmental sustainability and economic vitality.

While environmentally oriented people have long worked to reduce pollution and conserve resources, the growing impact of climate change has highlighted the need for increased renewable energy production and fossil-fuel reduction. As tourism is a key industry on MDI, ACTT has grouped these broad environmental goals under the moniker "Sustainable Tourism".

Many local businesses have taken the Sustainable MDI Pledge, meaning that they have agreed to:
Reduce waste. For example, eliminating single-use packages and service utensils, and recycling and composting whenever possible,
Reduce energy usage. Such as by installing more efficient lighting and appliances, adding insulation to buildings, and using smart controls for heating and air conditioning. Also, taking the bigger picture of buying from local producers to reduce energy needed for shipping. And providing good options for non-meat eaters.
Reduce toxins. By utilizing gentler chemicals for cleaning and landscaping, and taking care with disposal of toxic waste such as old electronic gear, florescent bulbs and rechargeable batteries.
Reduce use of fossil fuel. By increasing use of renewable energy through community and local solar panels and wind turbines, and by buying electricity from hydro-powered sources. Also by purchasing electric vehicles and offering or supporting publicly accessible charging stations.
The state of Maine's Environment Leader certification program was launched in 2006.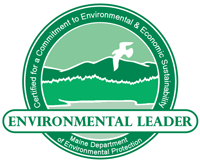 Like ACTT's sustainable tourism initiative, the certification program recognizes businesses that pledge to operate in ways that are environmentally responsible. The program currently certifies grocers, lodging places, and restaurants.
The businesses listed below have either taken ACTT's sustainable tourism pledge or been classified as an environmental leader by the State of Maine.
Additional Resources
Acadia Cottages
207-244-5388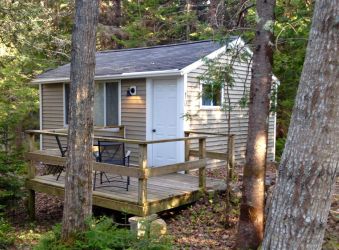 Acadia Cottages is committed to perserving our environment. We use only all natural eco-friendly cleaning and disinfecting products such as vinegar and baking soda and we use refillable bottles for our shampoo/conditioner, hand & dish soap. In our efforts to conserve water, we will change sheets weekly and towels only as requested. Linens are always changed between guests.