Upcoming Events
Also check the Arts Calendar
Sunday, March 24
Southwest Harbor Public Library Presents: Paint & Sip
5:30PM at the American Legion Hall, SWH: Pre-registration required; call 244-7065. The Women's History Month Committee, the Southwest Harbor Public Library, and the Bass Harbor Memorial Library invite you to a Paint & Sip at the American Legion Hall with artist Jean Forbes. The Charlotte Rhoades Butterfly Park is the inspiration for this acrylic painting activity. $10 donation requested.
---
Monday, March 25
Southwest Harbor Public Library Presents: Peace Crane Folding
3:30PM: The act of folding cranes brings community, respect, calmness, focus, storytelling, kindness, understanding, and togetherness. These current days are an appropriate moment to come together and spread this energy. Come and fold a crane. Come and fold many. Come one day, come every time. Spread the word! For more information please call the Library at 244-7065.
---
Thursday, March 28
Fogtown Brewing Presents: Knit and Sip
6PM: Pre-registration required, click here for link. Come on down to Fogtown Brewing and learn to knit your very own woolen koozie from Maine Outdoor School fiber artist Hazel Stark. This workshop is great for those who have never knit before with an option for those who already know how to knit and purl! $25 fee includes yarn and hand made needles by Joe Horn.
---
Thursday, March 28
Bass Harbor Memorial Library Presents: Winter Travel Series: India
7-8PM: Martha Andrews Donovan will be sharing photographs and stories from her experiences during her recent journey to India. She spent three weeks touring Rajasthan with ten other travelers, with a focus on the forts, palaces, and stepwells in that region. During the last ten days of her journey, Martha traveled to South India and spent a week in Kodaikanal. At the Pacific Hall. 244-3798
---
Friday, March 29
Southwest Harbor Public Library Presents: AARP Tax-Aide Program
By appointment; pre-registration is required. 244-7065. This service is free to taxpayers with low and moderate income and is offered in cooperation with the IRS. These trained volunteers help taxpayers receive all applicable tax credits and deductions. All tax help is confidential. Click here for information on upcoming dates.
---
Friday, March 29
Southwest Harbor Public Library Presents: The Adventures of Miss Susan A Multi-Media Puppet Show From Brittany Parker and Friends
6PM: The Adventures of Miss Susan, follows a Maine children's librarian (guess who!) as she navigates the adventures of both the non-profit world and the books on her shelves, tirelessly fighting for those who can't fight for themselves—children. The show uses table-top puppetry, pop-up books, live projected video feed, and an original music score to tell the story of this hometown hero. 244-7065
---
Friday, March 29
ArtWaves MDI Presents: Artists & Poets Show
6:30 PM – 8 PM: We met, we drew names out of a hat teaming Poets with Artists. They exchanged pieces for a month and have responded to each other in a variety of ways which will be revealed as we once again gather at ArtWaves for the show. Please join us in the celebration of collaboration! Refreshments served - perhaps you will be inspired to join us! Free and open to all!
---
Saturday, March 30
Southwest Harbor Public Library Presents: June Vail - The Passion of Perfection: Gertrude Hitz Burton's Modern Victorian Life
9:30AM: June Vail, professor of theater and dance at Bowdoin College, is great-granddaughter of Gertrude Burton (1861-1896) - a friend and colleague of Alexander Graham Bell, Robert E. Perry, and Clara Barton. Burton also confronted the Gilded Age's double standards by advocating sex education, marriage equality, and voluntary motherhood. 244-7065
---
Tuesday, April 2
Southwest Harbor Public Library Presents: Talk About It! With Jill Goldthwait and Fred Benson
5:30PM: Fred Benson and Jill Goldthwait will discuss politics at the state and federal levels. Sessions are well under way in Washington and Augusta. There are new legislative majorities and a new Maine governor—what changes have they brought? What are the hot topics and where are they going? Let's talk about it! For more information, please call the Library at 244-7065.
---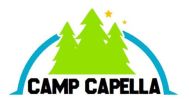 Thursday, April 4
Camp Capella Presents: Texas Roadhouse Fundraising Night
4-8PM at Texas Roadhouse, 504 Stillwater Avenue, Bangor. Support Camp CaPella by presenting the Texas Roadhouse Dinner Invitation and 10% of your total food purchases will come to Camp CaPella. Click here, and on the "discussion" button on event page for special invitation. Plan now for a night out with friends and family to support camp.
---
Saturday, April 6
Wendell Gilley Museum Presents: Luminous Feather Water Color Painting Class for Kids
3-5PM: A new watercolor painting class for kids at the Gilley! Come paint luminous feathers with local artist Erika Rosso. You could sketch your own feather or use a template to get started. Then, with a limited palette of translucent watercolors, create a luminosity effect on your feathers! For kids 8 and above, $5 material fee/free for members. 244-7555 for more info.
---
Saturday, April 6
Bass Harbor Memorial Library Presents: Dancing in the Stacks
5-9PM:Celebrate the coming Spring with a potluck and contra dance at Pacific Hall. 5:00 Potluck Supper, 6:30 instruction for beginners, 7:00-9 contra dance. Big Moose Band will provide lively dance music, Chrissy Fowler will be the caller. Bring a favorite dish to share! Suggested donation $10.00. For more info call: Pam Walsh 244-4193
---
Tuesday, April 9
Southwest Harbor Public Library Presents: National Poetry Month Open Mic With Poets Crow Suncloud and Diana Newman as MC's
5:30PM: Calling all poets and poetry lovers for an open mic night. Whether Haiku, free verse or sonnet, you are invited to share your work in a fun and friendly atmosphere. Light refreshments will be served. For more information, please call the Library at 244-7065.
---
Wednesday, April 10
Southwest Harbor Public Library Presents: Medicare 101 @ the Library With Jo-Ann Neal
2-4PM: Space is limited, please re-register at 244-7065. Join Jo-Ann Neal of L.S. Robinson Co. for a free informational seminar. Jo- Ann specializes in Medicare and will help answer questions including: What does Medicare cover and what does it not cover? What is a Medicare Advantage Plan? and more! Q&A after the presentation.
---
Saturday April 13
Southwest Harbor Public Library Presents: Genealogy Workshop with Cathy Willey
9:30 am - 12:30 pm: Registration required. Please call 244-7065. Cathy Willey is back for another genealogy workshop. She will share how to access and use MyHeritage which is available through the Maine digital library. Unlike Ancestry.com Library Edition which can only be accessed at the Library, MyHeritage can be used from home. Bring your own laptop or device.
---
Saturday, April 13
Seal Cove Auto Museum Presents: Beers and Gears
5-7:30PM: The museum is hosting a series of monthly Beers & Gears gatherings throughout the winter. Come in from the cold to hang out with us and your friends during the dark winter afternoons! BEER - SNACKS - GAMES - OPEN MIC
---
Tuesday, April 16
Southwest Harbor Public Library Presents: Maine Poet Laureate, Stuart Kestenbaum
5:30PM: The Library is honored to host Maine Poet Laureate Stuart Kestenbaum. He is the author of four collections of poems: Pilgrimage, House of Thanksgiving, Prayers and Run-on Sentences, and Only Now. Former US Poet Laureate Ted Kooser has written"Stuart Kestenbaum writes the kind of poems I love to read, heartfelt responses to the privilege of having been given a life." 244-7065
---
Friday, April 19
Bass Harbor Memorial Library Presents: Vinegar Talk
6-8PM at Pacific Hall: Bob Sewall and his wife, Mia Mantello, of Sewall Orchards, will explain how vinegar is made and speak about the many uses for vinegar from cooking to using for its multiple medicinal benefits. There will be aged vinegar to sample and vinegar for sale. Please call 244-3798 or email librarian@bassharborlibrary.com to register for this talk.
---
Saturday, April 20
Acadia National Park Fee-Free Days
Combine great scenery and history with great savings and visit a national park for free on one of five fee free days in 2019. The entrance fee-free days for 2019 will be: Saturday, April 20 First day of National Park Week, National Junior Ranger Day. Sunday, August 25 National Park Service Anniversary. Saturday, September 28 National Public Lands Day. Monday, November 11 Veterans
---
Saturday, April 27
Friends of Acadia's Roadside Cleanup Day
8:30 - 11:30AM: Keep an eye out for your friends, family, neighbors, and coworkers as they turn out for the 20th annual Earth Day Roadside Cleanup, to collect a winter's worth of trash from roadsides on MDI and Trenton. Always the last Saturday in April, it's a great day to take pride in your community, get outside, and celebrate spring, FOA-style! Click here for registration information.
---
Saturday, May 4
Southwest Harbor Public Library Presents: 2019 Mother's Day Sale
Regular Library Hours, thru May 11: The Library invites you to its annual Mother's Day Sale. This fun event benefits the Children's Program. Many items will be for sale including jewelry, scarves, china knick-knacks, lotions, baked goods and more - all things children would buy for their mothers. Everything is priced to sell. For more information, please call the Library at 244-7065.
---
Tuesday, May 7
Southwest Harbor Public Library Presents: Baseball's First Indian Louis Sockalexis: Penobscot Legend with Ed Rice
5:30PM: Former journalist, college instructor, and author of Baseball's First Indian, Ed Rice will be at the Library to discuss the legacies of Louis Sockalexis, who was the first-known Native American to play professional baseball. He was the inspiration for the nickname of the Cleveland professional team, and was a largely unrecognized, courageous civil rights icon. 244-7065
---
Tuesday, May 14
Southwest Harbor Public Library Presents: Savvy Social Security Planning: What Baby Boomers Need to Know to Maximize Retirement Income
2PM: Registration required - call 244-7065. Whether you are recently retired or are approaching retirement age, this workshop, presented by Brian Beaulieu, ChFC®, of LS Robinson Co, will help you understand the Social Security System and cover many questions you have.
---
Thursday, May 30
Acadia Birding Festival
Continues thru June 2; click here for scheduled programs. Acadia's birding community invites you and your family to celebrate the ecological wonders of the birds of the Gulf of Maine at the Acadia Birding Festival. Explore Mount Desert Island and its birds through numerous events and venues.
---
Thursday, July 4
Acadia Chamber Presents: Fourth of July Fireworks
9PM: The fireworks will be held on July 4th and shot from the Acadia Fuel barge which will be placed in the middle of Southwest Harbor providing unobstructed views from Manset to the Coast Guard base. (Rain date: July 6th) This event is sponsored by the visitors, residents and businesses of the Southwest Harbor area.
---
Tuesday, July 9
MDI Historical Society's Annual Strawberry Festival
1-3PM at the Somesville Firehouse. Strawberry shortcake made with ripe Maine strawberries and freshly whipped cream! A limited supply of fresh strawberries will be available for sale by the quart. This event is hosted by the Seal Cove Auto Museum and the Mount Desert Island Historical Society. Additional sponsorship was provided by Hannaford Supermarkets and the Southwest Food Mart IGA.
---
Friday, July 12
The 23rd Annual Hospice Regatta of Maine
Continues thru July 14: Regatta Races, Race Viewing aboard the Maine Seacoast Mission's Sunbeam with champagne lunch, Rendezvous cocktail party at Morris Yachts' boatyard in Northeast Harbor, musical entertainment, fabulous hors d'oeuvres, specialty drinks, and Fun! Click here for more information.
---
Friday, July 12
Harbor House Presents: 2019 Annual Harbor House Flamingo Festival
Continues thru July 15. The annual Harbor House Flamingo Festival is whimsical, lighthearted and decidedly pink, this fun filled family festival truly has something for everyone. Click here for more information.
---
Thursday, July 25
Charlotte Rhoades Park's Annual Butterfly Release
3:30PM; reservations required. This annual event is a wonderful family affair that is fun for everyone! Money raised at the event helps support the park by providing funds for plants, supplies, and equipment for maintaining the garden, and producing educational materials. Click here for info and to purchase tickets.
---
Tuesday, August 6
Harbor House Community Center's Annual Lobsters on the Sound
5:30PM: Join us for a cocktail hour with hors d'oeuvres from many local restaurants, a lobster bake, live and silent auctions and music and dancing under the stars at the Hinckley Company in Southwest Harbor. Proceeds from Lobsters on the Sound support the many programs and services Harbor House provides to the communities of Mount Desert Island. For tickets call Diana at 244-3713.
---
Wednesday, September 25
Acadia's Night Sky Festival
Continues thru September 29. Join us for one of the premier night sky events on the eastern seaboard. With workshops, internationally recognized speakers and hands-on experiences, there truly is something for everyone from families to the serious amateur astronomer. Click here for a full schedule and other information.
---
Friday, October 11
3rd Annual Southwest Harbor Week
Kicking off on Friday with Acadia's Annual Wine Tasting, and finishing with the MDI Marathon on October 20, Southwest Harbor Week is 10 days filled with great programs highlighting the Quietside of Acadia. Cruises, walks, talks, tours and activities featuring the wonders of Acadia and our great museums. Stay tuned for more information as the events are scheduled.
---
Friday, October 11
Acadia's 10th Annual Wine Tasting
4-6PM: Join us at Smuggler's Den Campground under the big tent for an evening of wines from around the world. Hosted by Sawyer's Specialties and catered by Sips Restaurant, this intimate evening is always a treat. Click here for more information and a link to purchase tickets.
---
Saturday, October 12
Acadia's 24th Annual Oktoberfest
Noon - 5PM: Join us at Smuggler's Den Campground under the big tent for our annual brewfest! More than 20 brewers, pouring more than 60 craft beers for your tasting pleasure. Music by Banned from Eden and Pitch Black Ribbons, great food from local vendors, crafts, games and our 2nd home brewers competition are just some of the highlights.Click here for more info and a link to purchase tickets.
---
Saturday, November 2
Friends of Acadia's Take Pride in Acadia Day
8:00 a.m. – 12:00 p.m. This volunteer effort, now in its twenty-seventh year, focuses on areas where clogged drainage ditches and culverts could result in significant damage to road surfaces during the freeze-and-thaw cycles of a coastal Maine winter. Take Pride in Acadia Day is key to the park's ability to maintain the carriage roads in pristine condition. Click here for registration information.
---
Do you have an upcoming event that you'd like us to publicize? Just email us the text and we'll do the rest.