---
---
---
---
---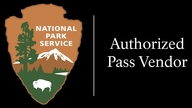 Personal Services
Health and Wellness. Facilities for child and adult daycare, and fitness centers for all ages.

Medical Facilities. There is one hospital on MDI and just off the island in Ellsworth. There are health clinics and emergency rooms in Southwest Harbor and Bar Harbor.

Salons. Personal care for hair, nails, and skin.

PO Box 1143, Southwest Harbor ME 04679
207-244-9264
Site designed and hosted by Blossom Software