Visitor Center open Daily 9-5
Park Passes available

MDI Hospital ranks high with patients


---

Whale watch to benefit Schoodic Institute


---

YWCA awards scholarships


---

Regatta fills charity sails for Hospice of Hancock County


---

Tremont Road rebuild underway


Seal Cove Road to close temporarily


---

Bridge work continues in Acadia


---

Transportation Planning for Acadia Begins


---

Acadia Announces Centennial Challenge Projects- NPS Matches Friends of Acadia Funds for Historic Trails and Carriage Road Work


---

Tourism to Acadia National Park creates $271 Million in Economic Benefits


The Barn Arts Collective Presents: We Run the Ship!


---

Boats & Buoys: Lobstering on Little Cranberry Island


---

Acadia Repertory Theatre Presents: Two by Jim Cartwright


---

Acadia Repertory Children's Theatre Presents: Hansel and Gretel


---

MDI Historical Society's 40th Annual Strawberry Festival


Welcome to New Member Dragonflys Cottage!


---

3rd Annual Harbor House Tennis Classic


---

Welcome to New Chamber Member The Maine Granite Industry Historical Society!


---

MDI Hospital Once Again Recognized for Patient Satisfaction


---

Welcome to new Chamber Member The Barn Arts Collective!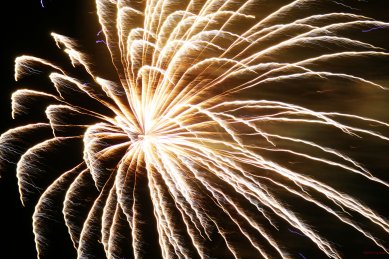 Thank you to our Fireworks Sponsors
Grand Finale Sponsors
Dysart's Great Harbor Marina
Large Rocket Sponsors
Acadia Fuel & Propane
Thurston's Lobster Pound
Beal's Lobster Pier
Cherry Bomb Sponsors
Magic Bus Productions
Kingsleigh Inn
Hutchins Cottages of Acadia
Smuggler's Den Campground
St. John's Episcopal Church
Southwest Food Mart
G.F. Johnson & Associates
Skip's Automotive Service & Car Wash
H.G. Reed, Inc.
Royal Flush Septic
Sawyer's Market
Wyman B Pettegrow, Inc
Cafe Drydock & Inn
Snow2 CPA's LLC
Bar Harbor Bank & Trust
Aylen & Son
Sparkler Sponsors
Newman Marine Brokers
Harbor Ridge Condominium Association
Richard Bradford Builder, Inc.
The Lodge-ings at Southwest Harbor
Bar Harbor Savings & Loan
Penury Hall
Westside Florist
Fiddlers' Green Restaurant
Southwest Harbor Animal Welfare Inc.

Cherry Bomb Sponsors
Ann S. Waldron
Jeff & Jan Sterba
Michael Rindler
Edith Wells
Real & Joan Madore
Barbara & Mark Campbell
Betsey Holtzmann, Abe Moses & Julie Russell
Helen & Paul Weaver
Lorrie & Scott Hero
Dave & Carolyn Parks
Suzanne Goff
Sparkler Sponsors
Don & Rae Cousins
Howard Monroe, Jr.
Jim & Priscilla Keene
Brenda Fletcher
Larry & Debra Alley
Dorothea Mead
Dana & Kathryn Hiscock
Joe & Lori Morneault
Don Whalen
Annette Bartlett
Jake Jacobson & Liz Laverack
Richard & Temple Fourment
Shirley Eaton
Pam & Doug Diehl
Rob Putman & Janet Myers
Ruth Grierson
Joseph Snider
Deb & Rick Smith
Peter T. Loizeaux
Robin & Bob Sattler
Bob & Tina Hinckley
Dalen Mills
David Mahon
David & Cynthia Kahler
Darrell & Jacqueline Storholt
George & Janice Sinnett
Mary Clement
David & Linda Robertson
Anne Heisey
Mike & Joan Furnari
Christine & Edward O'Leary
Steve & Nancy Homer
David & Anne Benson
David C. & Judith P. Wilson
Lynne Birlem
Phyllis M. Rideout
Ann Caswell
Mark & Peggy Smith
John R. Potter
Jill & Robert Freundlich
Karen Craig
Sandy & Larry Bridges
Patty Pinkham & Larry Albee
Gene & Peggy Walls
Mary-Anna Fox
Katrina & Stephen Linscott
Jennie & Andy Cline
Peter & Suzanne Madeira
Susie & Mike Higgins
Dr. Muriel Davisson
Ingrid & John Kachmar
Lorraine Aronson
Art & Lee Worster
Jeff Oxman
Michael & Jean Forbes
Tucker & Bette Spurling
Jack & Priscilla Ksionzyk
Stan & Binnie MacDonald

---
The Quietside of Acadia
Mountains rising from the ocean, forests stretching to granite cliffs, lakes nestled in glacial valleys, crashing surf on a rocky shoreline. It is little wonder that nearly three million people come each year to Mt Desert Island (often just called "MDI") to enjoy Acadia National Park. So, how can an island that hosts millions of people have a quiet side?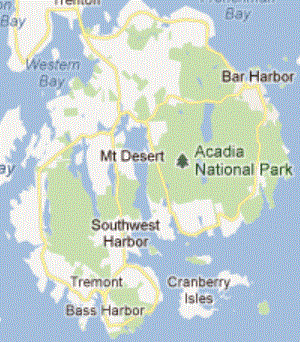 MDI is roughly circular with a fjord, Somes Sound, through its center that nearly cuts it in two. Acadia covers just over half of MDI, about a third of the park is west of the Sound.
Most tourists to the island head to Bar Harbor on the northeast coast, which is home to several large hotels and is a popular port for cruise ships. Tremont and Southwest Harbor are the principal towns on the west side of MDI. First settled by fishermen, the towns retain their maritime heritage boasting healthy fishing fleets and myriad boat yards.
Although less traveled than the east side, the Quietside of Acadia offers plenty of services for visitors, as this website shows. We invite you to browse the site to learn about Acadia National Park and our community. Or better still, come for a visit and enjoy a classic Maine island vacation.