The Visitor Center is open daily from 9AM to 5PM. Weekly Individual and Vehicle Acadia National Park Passes and ANP Annual Passes are available.
SWH Library Presents: Granite, Fire, & Fog: The Natural and Cultural History of Acadia


---

SWH Library Presents: How to Improve Your Financial Situation Session 2 - Investment Planning and Life Insurance Products


---

Sips' Wine Dinner with Spann Vineyards


---

Wendell Gilley Museum's Spring Open House and Carving Show


---

Coda Presents: Cooking with Carter: A Fundraiser for The Barn Arts Collective


Sips Presents: Jim McDermott & Bill Doty


---

Coda Presents: Brian Kupiec and Bill Haynes


---

Coda Presents: Big Tree


---

The Barn Arts Collective Presents: Outlaw, a New Musical


---

Mirthapalooza: A Night to Celebrate Larry Stettner, Hosted by the Barn Arts Collective


Coral hearing


---

Limited-entry waiting list shortens


---

Stephens to talk about 'energy democracy'


---

Grant supports Alzheimer's research


---

Bar Harbor council candidate debate planned


Welcome to new Chamber member, Islesford Dock Restaurant and Gallery!


---

LEONARD R. CASHMAN ELECTED AS A DIRECTOR OF BAR HARBOR BANKSHARES AND BAR HARBOR BANK & TRUST


---

SWH Library Presents: Barbara Strubell - Artist's Reception


---

Seal Cove Auto Museum's Opening Reception


---

Join us for a Community Forum!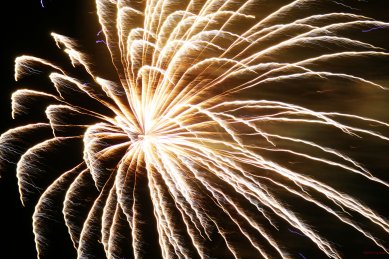 Thank you to our 4th of July Fireworks Sponsors
Grand Finale Sponsors
Large Rocket Sponsors
Dysart's Great Harbor Marina
Cherry Bomb Sponsors
Acadia Cottages
Hutchins Cottages
Richard Bradford Builder, Inc.
Smuggler's Den Campground
Milagro Coffee & Espresso
Sparkler Sponsors
Westside Florist
Downeast Diesel & Marine

Cherry Bomb Sponsors
Sparkler Sponsors

---
The Quietside of Acadia
Mountains rising from the ocean, forests stretching to granite cliffs, lakes nestled in glacial valleys, crashing surf on a rocky shoreline. It is little wonder that nearly three million people come each year to Mt Desert Island (often just called "MDI") to enjoy Acadia National Park. So, how can an island that hosts millions of people have a quiet side?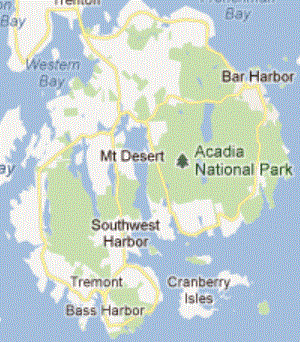 MDI is roughly circular with a fjord, Somes Sound, through its center that nearly cuts it in two. Acadia covers just over half of MDI, about a third of the park is west of the Sound.
Most tourists to the island head to Bar Harbor on the northeast coast, which is home to several large hotels and is a popular port for cruise ships. Tremont and Southwest Harbor are the principal towns on the west side of MDI. First settled by fishermen, the towns retain their maritime heritage boasting healthy fishing fleets and myriad boat yards.
Although less traveled than the east side, the Quietside of Acadia offers plenty of services for visitors, as this website shows. We invite you to browse the site to learn about Acadia National Park and our community. Or better still, come for a visit and enjoy a classic Maine island vacation.