The Visitor Center is closed for the winter.
Quilt 'N' Fabric's April Shop Hop


---

Friends of Acadia's Annual Earth Day Roadside Clean-up


---

SWH Library Presents: "Ships, Swindlers, and Scalded Hogs: The Shipbuilding Crooker Brothers of Bath, Maine"


---

Coda Presents: Classic Movie Night: The Lady Vanishes


---

SWH Library Presents: Savvy Social Security Planning: What Baby Boomers Need to Know to Maximize Retirement Income


Coda Presents: Meghan Clark


---

The Barn Arts Collective Presents: King Henry IV, Part 1


---

The Barn Arts Collective Presents: Pinnochio, a Dinner Show Fundraiser


---

Coda Presents: Banned From Eden


---

The Barn Arts Collective Presents: King Henry IV, Part 1


Street beat


---

Trump's win shifts development plans


---

SWH to take it easy


---

$1,000 cash turned in


---

Ten years ago in these pages


Solarize MDI 2017: A Window of Opportunity


---

Healthy Acadia Offers Free Tai Chi for Health Series


---

Welcome to New Chamber Member, The Southwest Harbor Public Library


---

Hungry for Health 2016 Raises Over $6,100 For Substance Prevention


---

Taking Action For Health: FREE workshops offered

The Quietside of Acadia
Mountains rising from the ocean, forests stretching to granite cliffs, lakes nestled in glacial valleys, crashing surf on a rocky shoreline. It is little wonder that nearly three million people come each year to Mt Desert Island (often just called "MDI") to enjoy Acadia National Park. So, how can an island that hosts millions of people have a quiet side?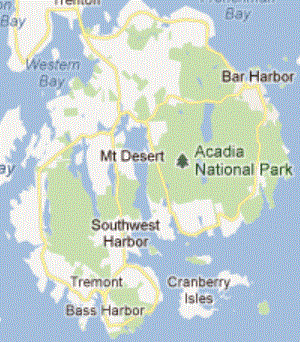 MDI is roughly circular with a fjord, Somes Sound, through its center that nearly cuts it in two. Acadia covers just over half of MDI, about a third of the park is west of the Sound.
Most tourists to the island head to Bar Harbor on the northeast coast, which is home to several large hotels and is a popular port for cruise ships. Tremont and Southwest Harbor are the principal towns on the west side of MDI. First settled by fishermen, the towns retain their maritime heritage boasting healthy fishing fleets and myriad boat yards.
Although less traveled than the east side, the Quietside of Acadia offers plenty of services for visitors, as this website shows. We invite you to browse the site to learn about Acadia National Park and our community. Or better still, come for a visit and enjoy a classic Maine island vacation.